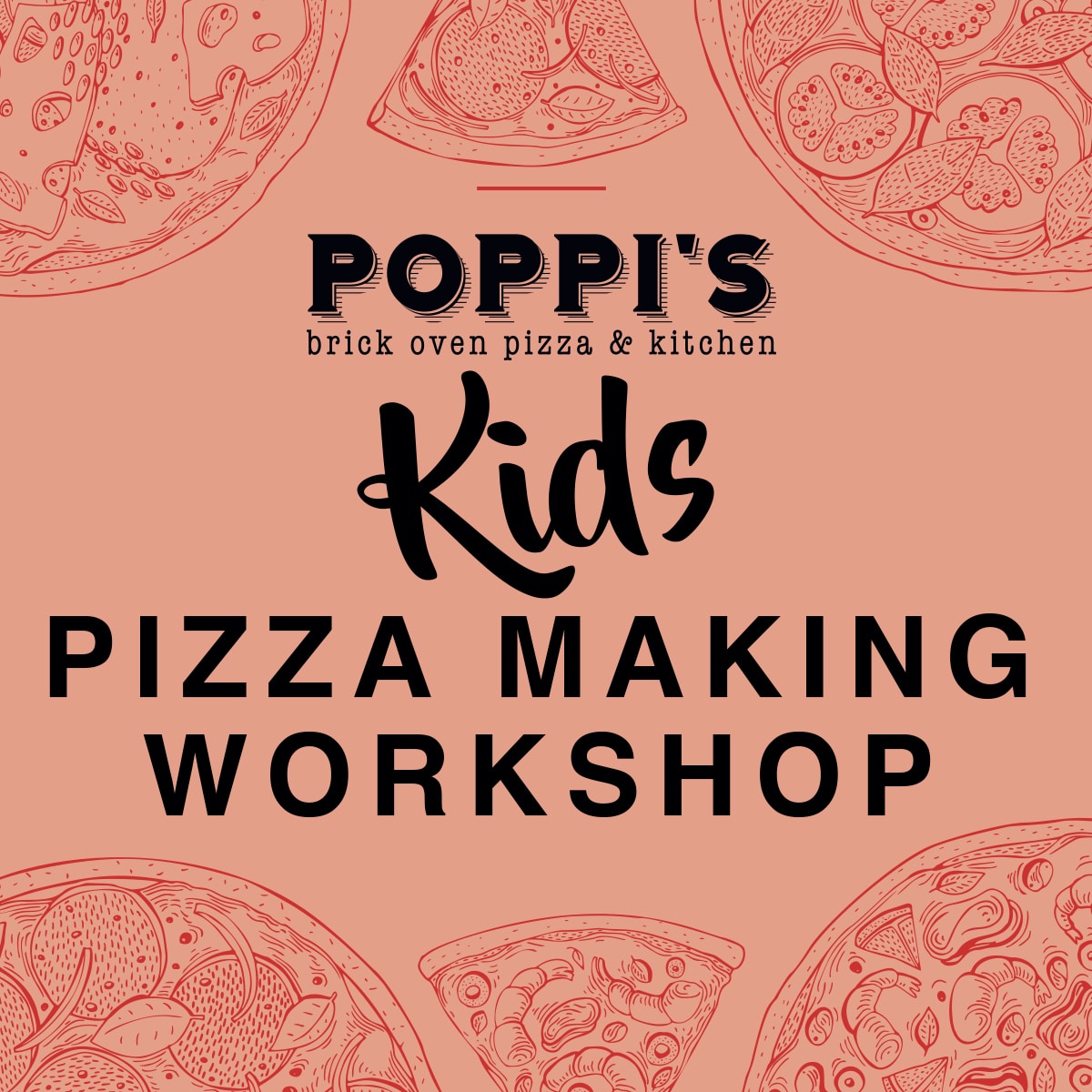 Kids Pizza Making Class 02.04
Our beloved Kid's Pizza Class is back!
A fun filled class featuring trivia and pizza themed activities, as well as a step by step on making their own pie!
Kids will create their own pizza while instructed by a member of our Poppi's staff! Join us for a day of trivia and kids' pizza themed activities while they cook their own lunch!
Tickets are $20 and includes apron, chef hat, pizza and toppings, and Pizza Chef Certificate. Join in on the fun! Parents and Guardians are welcome to participate with purchase of ticket.
** To allow room for all Kids participating we limit one adult per child! **